Today's post is inspired by an unexpected interaction I had on Twitter the other day with a company called
Cutting Board USA
. Out of the blue I received an email notification telling us that 
@cutting_board
 was now following
Vermont Design Works on Twitter
. These notifications aren't unusual, but I'm always a little suspicious when they come from a Twitterer I'm unfamiliar with, especially a company (rather than personal) account. It's not uncommon that we get new followers who we suspect are following just for a follow-back to build their own list of followers (yeah, you @
AdeoMarketing
!). After all, as a Vermont SMB, most businesses that follow us are other businesses in VT, so seeing what seemed like a random national company initially raised my eyebrow. But after checking out their Twitter account and website it became clear that they were Vermonters too, and worthy of a reciprocal follow. This little social media exercise taught me not to judge book by its cover (er... company by its twitter handle?) and this got me thinking - what other national companies, based in the Green Mountain State, might most of us not even be aware of. We're obviously all aware of brands like
Ben & Jerry's
,
Cabot
and
Green Mountain Coffee
, but if Cutting Board USA is here, surely there must be others, right?
 1. King Arthur Flour

You've no doubt seen
King Arthur Flour
on the shelves at your local grocery store, but did you know that this company has been based in the tiny town of
Norwich, VT
 since 1984?  One of the oldest companies in the United States, King Arthur was born in 1790 when founder Henry Wood began importing flour from Europe. You read that right - 1790 - when the ink was still drying on the United States Constitution! You can read more about the long and storied
history of this 222 year old company
on their website, including their transition to an employee owned company when the former owners retired, the building of the Baker's Store, the opening of the 
education center
 and the company's transition to a B (Beneficial) Corporation in 2007. Vermont is known for its buy local initiatives, but as arguably the most recognizable brands in flour, there's a good chance that most Vermonters have been buying from this  company for years without even realizing they were "local".
2. Rock of Ages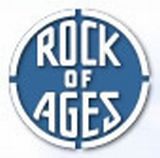 The second company on our list,
Rock of Ages
, has also stood the test of
time
:
Founded in 1885 in Vermont, Rock of Ages owns and manages quarries in several states and countries. These quarries produce the highest combined volume of dimensional granite in North America.
New Hampshire, our neighbor to the east, may call itself
the Granite State
, but you don't get more granite-y than Graniteville - the actual name of the small town in Vermont where Rock of Ages produces their beautiful mausoleums, columbaria and memorials. Check out their site to learn more about how "
Rock of Ages has set the standard in stone worldwide
."
3. Beau Ties Ltd.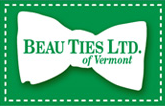 Located in
Middlebury
, 
Beau Ties Ltd.
is a retailer specializing in silk bow ties, neck ties, dress shirts and other related
accessories
 for men. A bit of
Beau Ties history
from their website:
We mailed our first Beau Ties Ltd. of Vermont catalog in April of 1993 to a list of approximately 5000 people. It was a single page with only eight fabrics displayed. In contrast, our current printed catalog has 32 pages, is mailed nearly half a million bow tie aficionados, and those first eight fabrics have been replaced with hundreds more. We produce nine catalogs each year, each one of which features 20 to 30 new fabrics. Those same choices plus a wide selection of Web-Only ties are available on our web site so you can place orders at your convenience, day or night. ... In 1999 we moved into a new purpose-built facility with the sewing, shipping and telephone operations at the same location. We have included a small retail space so that those of our customers who wish to make the trek to Middlebury, Vermont can see, touch (and buy!) any of our current ties and many of our past offerings.
Though much younger than the first two companies on our list, Beau Ties has clearly seen significant growth over the last couple of decades, including a product packed online retail store which I would imagine has become their primary vehicle for taking
bow tie
and
neck tie
orders. Check out
their selection
 today and be sure to keep them in mind the next time you're planning for a special event or just shopping for a unique gift.
Fun/interesting SEO side note: Google's 2-10 (and beyond) search results for 

"beau ties" relate to "beauties"

 because Google thinks that there's a good chance the space was a typo.
4. Dion Snowshoes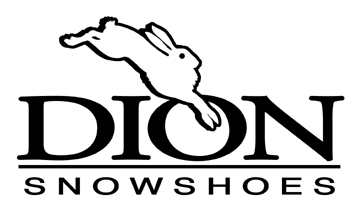 The official website for
Dion Snowshoes
doesn't offer a lot of information about the company's history, but their
about us page
does offer the following profile of the company's founder:
Bob Dion , company founder, is a competetive snowshoe racer (2 gold, 2 silver and a bronze medal at National Championships) as well as countless medals, age group and overall victories at distances from 2 miles to 100 miles on roads, track and trails. He was listed as one of the "10 Legends of Trail Running" by TrailRunner magazine. In addition to racing, he has organized dozens of races over the past 30 years in the Northeast, always giving back to the sport.
And being made in Vermont isn't the only thing that sets Dion Snowshoes apart. Dion prides itself on producing the "only truly modular" snowshoes on the market, because when you purchase a pair you'll be able to choose your own frames, bindings and cleats. In addition to providing you with the best snowshoes for your needs this also allows you to easily maintain your snowshoes by replacing individual parts, rather than being forced to buy a new pair when something wears out.
5. Gardener's Supply Company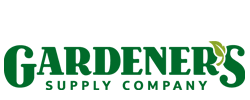 I'm guessing that most of us living in Chittenden County are familiar with
Gardener's Supply Company
, but that's probably because their 2 retail locations are close by (
Williston and Burlington
). But I'd be willing to bet that people in other parts of the state and around the country aren't aware that they're doing business with a relatively small,
100% employee owned company in Vermont
. And while Gardener's Supply deals with hundreds of international suppliers, they specialize in
Vermont made gardening products
:
Gardener's Supply Company does business with hundreds of suppliers across the U.S., in Europe, Asia, and the Americas. But our largest and most important supplier — by far — is right here in Vermont. It's a small-but-mighty factory called Serac.
Gardener's Supply's massive online store has everything any gardener could ever need, from
composting products
and
raised beds
 to
outdoor furniture
and
pest control products
. If their website wasn't so well organized it would be easy to get lost in the sea of seemingly endless products they offer.
6. Orvis

Orvis
is a company similar to King Arthur in that it's been around for a shockingly long time and is internationally known, despite operating in a tiny little town in the Green Mountain State.
Founded in  Manchester, VT in 1856
, Orvis has spent the last 156 years building a reputation for offering only the best in high-end fly fishing, hunting and sporting goods. Orvis has a great online store full of all of their unique and must-have products for outdoors-people, but I'm sure the fact that they now have 
over 70 retail locations
 in the US and UK hasn't hurt their brand either! Still, despite all of their other locations the flagship store remains in
Manchester
, while the company's headquarters is located just a few miles south in the small town of Sunderland.
7. Hearthstone Stoves

For over 3 decades
Hearthstone Stoves
has been making a name for itself by producing some of the most
beautiful and unique stoves
 right here in Vermont. More from
Hearthstone's own website
:
Hearthstone Stoves are made by people who take great pride in their work. There's no assembly line – just a keen understanding of the need for efficiency and functionality. As well as the desire for stunning presentations that can serve as the centerpiece of a room.
From traditional
wood burning stoves,
 to highly efficient
gas powered stoves
and
wood pellet stoves
, Hearthstone builds some of the most stunning stoves you'll ever see and they do it all just around the corner in
Morrisville, VT
.
8. BioTek

Unlike most of the other companies on our list, Winooski based 
Biotek
 is a company that few Vermonters will be familiar with, unless of course they work in the health care industry in a capacity that has them dealing with hospital safety and quality assurance. That's because, according to
BioTek's website
and
Wikipedia
, the company specializes in manufacturing microplate instrumentation and bio-analytics software. If you're scratching your head like I was, head over to their site and check out some of the videos and you'll see that this basically means that they produce high-tech medical equipment used in hospitals, labs and medical schools all over the world.
9. Maple Landmark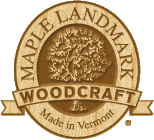 In an age when seemingly every toy comes with a "Made in China" sticker, it's understandable that 
Maple Landmark
seeks to emphasize that all of their products are
made in the United States
. In
Middlebury, VT
more specifically:
America does make things! We pride ourselves in being one example, right here in Middlebury, Vermont. Maple Landmark is local, with local materials, not something that happens 10,000 miles away. We craft a wide range of toys and gifts which follow American standards of product safety, employee safety, and environmental protection. No shortcuts. There is still a need for children to learn basic manipulation and construction so we believe in time-tested toys for hands-on learning and exploration.
But don't be fooled in to thinking this is simply a handmade toy store in a small town in Vermont. Maple Landmark has a full online store and their
30+ employees
work hard to produce their wooden toys, games and gifts for thousands of toy stores, gift shops and catalogs across the country.
10. National Gardening Association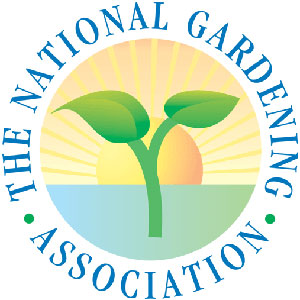 The
National Gardening Association
is actually a non-profit, but worth including in our list because of it's status as a "national" organization you probably didn't know was located in nearby South Burlington, VT. The NGA has this to say about their
history and educational mission
:
For more than 35 years, the National Gardening Association (NGA) has been working to renew and sustain the essential connection between people, plants, and the environment. As a nonprofit leader in plant-based education, our vision is to make available free educational plant-based materials, grants, and resources that speak to young minds, educators, youth and community organizations, and the general gardening public in five core areas; education, health and wellness, environmental stewardship, community development, and home gardening. For more information, visit www.garden.org or www.kidsgardening.org.
The website is packed full of more gardening information than you can imagine, including
helpful Q & As
, detailed 
how-to videos
and even a
gardener's dictionary
. You can also 
donate
 to the NGA to help support their grant programs and educational efforts. The list of companies in this post is obviously just a sample, but clearly there are a lot more internationally known companies based right here in VT than I think most of us ever realized. As you can see, it takes a lot less effort to "buy local" than you may have previously thought. And whether they're a mom-and-pop operation like
Beau Ties
or a larger company like
King Arthur
, you help support jobs and bring revenue to the state whenever you purchase their products. It's great if you'd like to help Vermont maintain its
top ranking on the local food index
, but it's nice to know there are other ways to get involved even if you aren't ready to make a complete lifestyle change. As I mentioned at different points throughout this post, some of these companies already have great/modern websites, but I'm sure you noticed that some clearly do not. As a representative of one of Vermont's premier web design firms, I would be remiss if I didn't ask that you
contact us
if you're a representative of one of these companies. Whether you need a fresh redesign of an outdated website or some sort of custom, database driven back-end application, we'd like to discuss your project and what we can do to help. If you'd like to learn more about some smaller VT start-up businesses, check out the
Made in Vermont
segments
WCAX's Gina Bullard
has been putting together for a little over a year. If you're more interested in some of the bigger companies that call VT home, check out Vermont Business Magazine's
Vermont 100 at VT Digger
. Do you know of any other companies we should all be aware of or companies we're all familiar with but don't realize are based in Vermont?
All images/logos used in this post are the sole property of the companies they are associated with/linked to