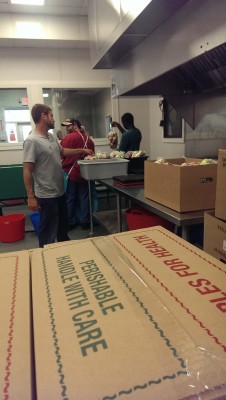 Yesterday, Vermont Design Works proudly celebrated with our client,
Salvation Farms
, their Vermont Commodity Program. With six diverse pilots over several years, Salvation Farms has developed a processing model to clean, assess, and package gleaned crops to be distributed to vulnerable members of the Vermont community. Gleaning is the process of collecting crops left on farms that otherwise would not reach markets. Volunteers alongside the Vermont Commodity Program crew work together to process more than 100,000 pounds of unsold, but edible crops that will result in more than 300,000 servings for eaters in need of healthy, nutrient rich foods. This program also contributes to the state's food system, providing sustainable options that allow organizations throughout the state to rely more heavily on food that is grown locally.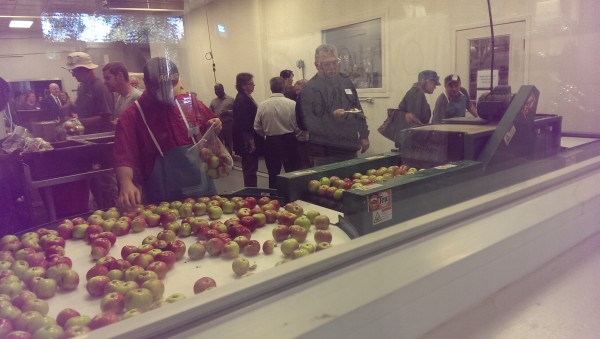 Salvation Farms has acquired a new facility in Winooski for their Vermont Commodity Program to prepare gleaned crops for distribution. To celebrate this exciting endeavor, Salvation Farms hosted an event at their new space with food, music, and many speakers involved in the project. It was inspiring to see how many individuals and organizations have contributed to the incredible efforts of Salvation Farms. Both Seth Leonard, Mayor of Winooski, and David Zuckerman, Chittenden County Senator, spoke at the event describing their personal commitment to the Vermont Commodity Program. As put eloquently by Mayor Leonard, everyone in attendance work together to celebrate "the simple brilliance in using what's left behind to solve a problem." A large congratulations to Salvation Farms. We wish you the best of luck in your new space and are excited to see what new, innovative work you continue to do in the future.
---
To get involved, participate in an upcoming glean with the Vermont Gleaning Collective: http://vermontgleaningcollective.org/