Today we're excited to announce the recent launch of a beautiful and contemporary website for Vermont's largest beverage distributor and the only Anheuser-Busch distributor in the state -
Farrell Distributing
of South Burlington, VT. After the
80 year-old, third generation company
updated their brand with a contemporary logo, they recognized the need to bring their website into the modern era as well.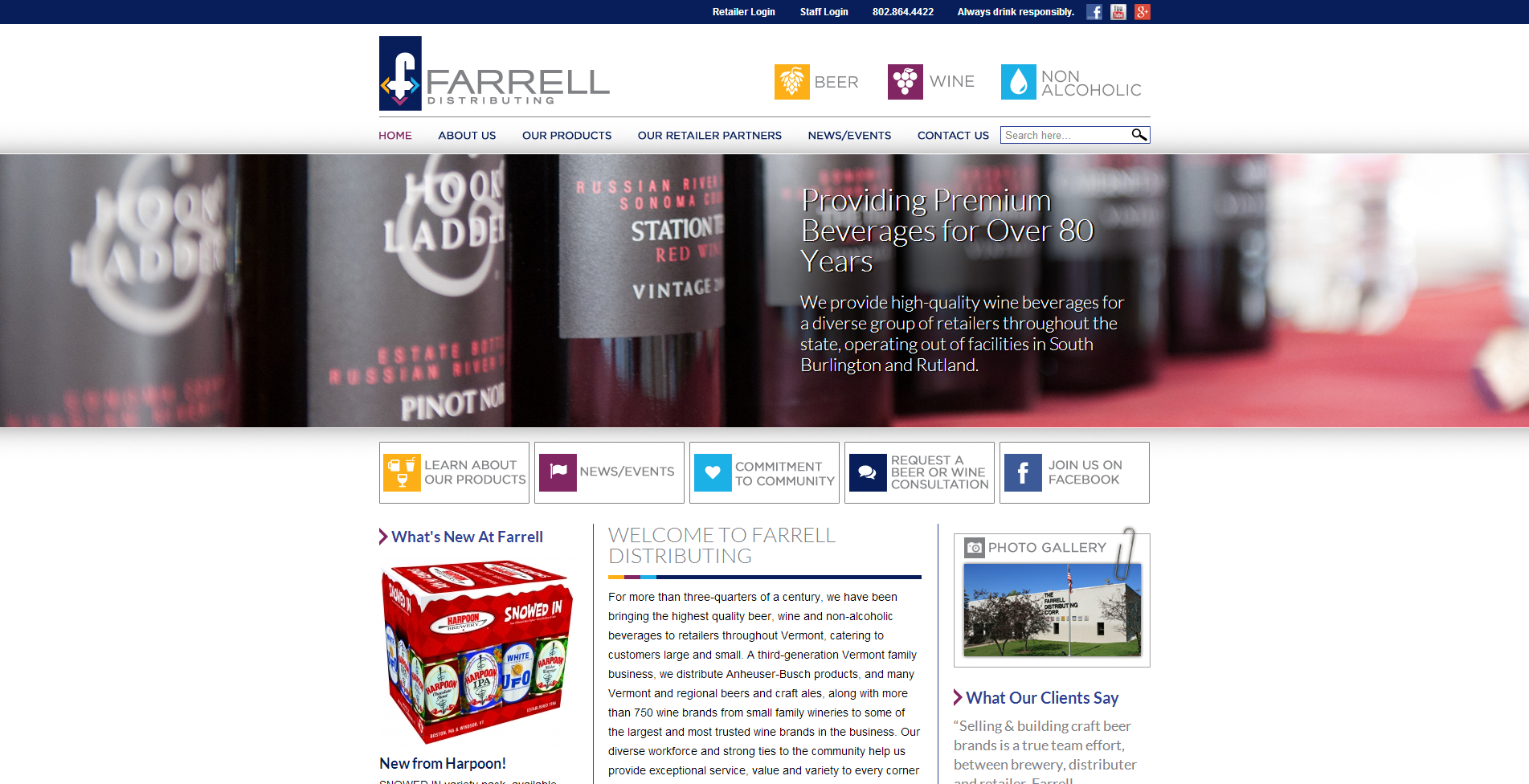 Farrell's primary online business objectives for the new site were to provide customer and retailer awareness of the 
beer
,
wine
and
non-alcoholic beverage
products they carry. After several rounds of design and discussion with the folks at Farrell, we settled on a clean, professional design that also incorporated a lot of local flare through high resolution, rotating photographs on the home page. We also utilized the new iconography  developed during their rebranding throughout the site. Beyond the aesthetics of the home page and the overall rebranding, the new site is designed to be largely informational so it needed to be easy to navigate and locate the information retailers and consumers will be looking for. Additionally there's a retailer login section where retailers can access current price lists. Phase two will be an integration of data from their internal
VIP powered systems
 into the website to provide a richer user experience toward discovering our products. Stay tuned! Head over and check out the new Farrell Distributing website at
www.farrelldistributing.com
today and let us know what you think in the comments below!