In our recent post "
What is Google Places
", we offered a crash course in claiming and optimizing your business's listing for local search on Google. To help you avoid initiating the creation or claiming of a listing without being fully prepared, we included as many screen shots as possible in an effort to show you all of the available fields you'd be able to fill out when you begin editing your Google Places listing. We used screen shots of our own
Vermont Design Works listing
for the purposes of that post. The only problem with using an existing listing is that it didn't allow us to show you screenshots from arguably the most important step – verification. We thought it might be helpful to familiarize yourselves with these screens so we've captured a few shots after verifying a brand new listing just this morning. Click any of the thumbnails to the right to view full-size versions of any of these screenshots. If you haven't checked out the original post,
do so now
. We only mentioned the verification process in passing:
… This will start the initial claim process which will require you to verify that you are in fact the business owner by inputting a pin number. This pin can be sent instantly with an automated phone call or a postcard can be sent within a few weeks. If you don't find a listing, you'll have to go to Google Places and create it, using a Google account. Aside from the fact that you need to claim a listing in order to optimize it, claiming it alone boosts its importance in Google's eyes.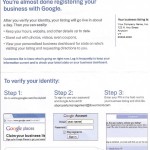 The first screenshot you see to the right shows what the postcard looks like if that's the verification method you choose. In some cases, like if you're creating a brand new Google Places listing (rather than claiming) or you change the listing's phone number, you are required to use the postcard verification method. If phone verification is an option, you simply click a button on your screen after filling out all of your listing information and you'll receive an automated call with your verification pin number instantly which you can enter it right away.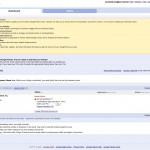 If you're verifying with a postcard, you'll enter the pin number the same way, but the difference is you'll need to wait for a postcard to come in the mail which could take a couple of weeks. When it arrives, it's also unlikely that you'd already have your Google Places Dashboard up on your screen, so you'll just need to
log in first
. In either case, the second screenshot to the right shows what your Google Places Dashboard will look like and where you'll be entering your verification pin.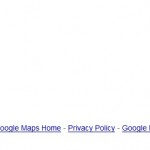 Once you've entered the pin number and clicked "Go", you should be taken to the screen shown in the third screen shot. Google is currently saying that it may take "up to a week" for listings to appear in Google Maps, but we've also seen this message say "within one business day" and we've even seen other changes take several weeks to appear live in listings. Google Places is an ever evolving system so this language will likely change again, but for now we'll be safe and just say that you should expect your claimed listing to be live "within weeks" after verification.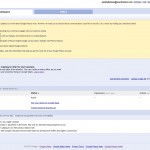 In the final screen shot we take you back to your Google Places Dashboard to see what it looks like after you have a claimed listing (no longer requiring a verification pin). We hope this verification tutorial can help some of you by showing you what to expect during the Google Places verification process. Keep in mind that the verification process outlined above involves steps you'll go through under ideal circumstances. There are always wildcards like postcards that never arrive, listings that never go live and listings that get suspended for a variety of reasons.  Call us if you're experiencing any of these issues because unfortunately there is currently no "
Google Places Support
", at least in terms of getting live help from a Google employee. The best they offer right now is a
community help forum
. We have experience troubleshooting a wide variety of Google Places issues, including listings not displaying for brand new businesses because of a lack of supporting
citations
, so
contact us
today for help with your Google Places listing and your local search engine optimization in general.
Note: We didn't actually submit with the company name/address used in these screenshots. We've just photoshopped in generic information for the purposes of this blog post. We recommend you don't ever submit a Google Places listing with any inaccurate information.