With all of the recent
Panda updates
and hyped "over-optimization" penalties, we've been closely monitoring the situation and reading a lot of justified complaints from other SEOs who are witnessing legitimate sites losing positions in
SERPs
, even getting
banned
, while
rankings for low quality and spam sites climb
. There seems to be a growing consensus among many SEOs that the "
avoid link building schemes
" and
"just write unique, high quality content for high rankings
" directives from Matt Cutts and the Google Webspam Team are largely loads of crap. I say
largely
because on the linking schemes front, there is no question
Google has been punishing blog/link networks
, but the fact remains that there are a lot of low quality sites still ranking well (seemingly due to unnatural linking strategies), while legitimate sites with high quality content are struggling to compete. While
Vermont Design Works
hasn't been directly impacted by many of the issues seen so far in 2012, in the coming weeks we'll dive deeper into some of these case studies and how keep your site out of "Google timeout". But what it boils down to for
white hat SEOs
like us is the frustration of seeing what seems like black-hatters' rankings increasing after each of these "major algorithm changes" that Google claims will weed more of them out. It's with that mindset that I'm laying down this quick post to mock Google's own issues with basic search engine optimization for their
Webmasters site
. Take a look at the screen shot of the SERPs for "
webmasters
" below and see if you notice anything strange: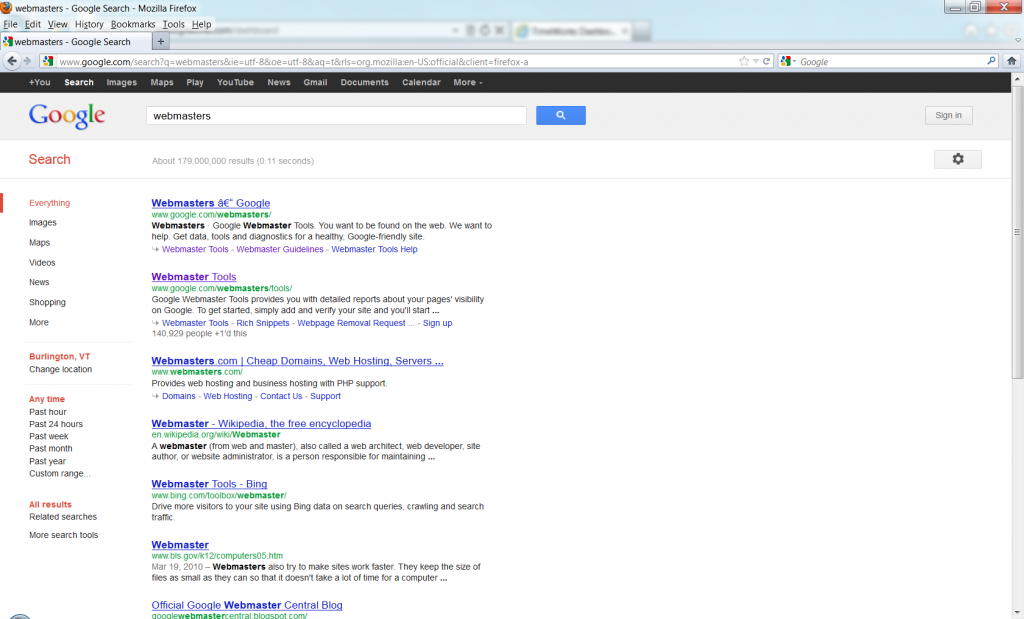 Why does the title tag for Google's own Webmaster site read 
Webmasters – Google
?  I thought
Google Drive
was the search giant's latest offering, but could it be Google Hieroglyphics? No, this is all just a
HTML coding mistake
. Notice that these weird symbols are replaced by a dash when you click through to the site and view the title tag in your browser?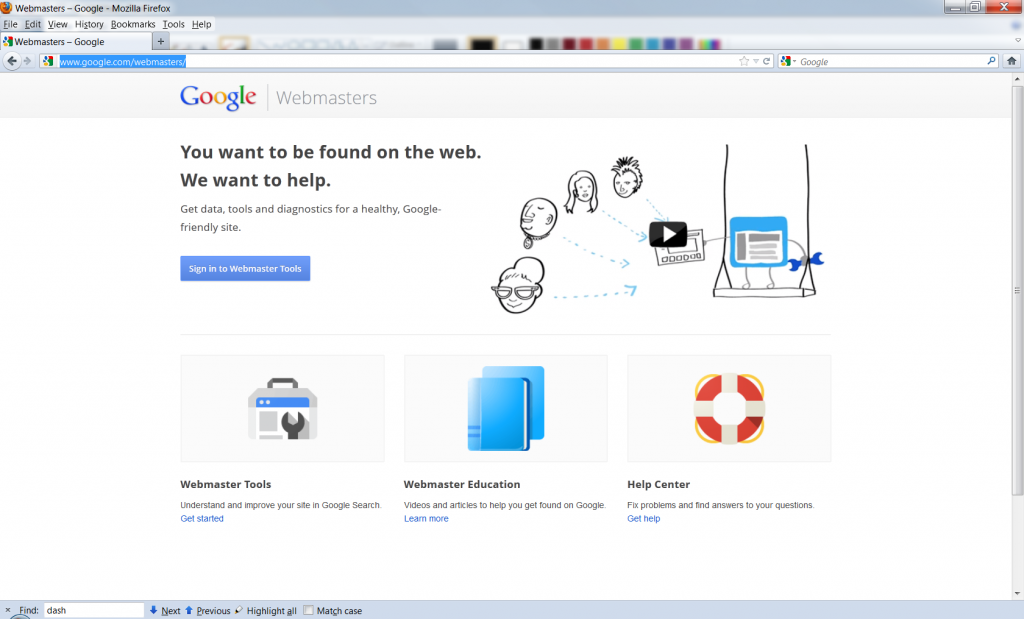 I don't completely understand what is causing the issue because the dash appears fine in the actual source code, but
according to this forum
, it seems like some sort of funky encoding issue. I wouldn't waste our developers time asking them to figure out exactly what's happening here because at VDW we always use the proper HTML (–) when trying to render "dashes", but clearly Google isn't doing a great quality control job on their own properties. We see goofy things like these odd characters in search results on occasion and we generally just laugh them off as rookie web developer mistakes, but we're talking about freaking Google here! The alpha and the omega of web search. The worst part is that this is their portal for webmasters to manage their websites! And for those who don't yet use Google Webmaster Tools, I don't want to undersell what I mean by "manage". Everyone should be using GWT if they want their website found, even if all you ever do is
submit your XML sitemap
. Below is a screen shot of all the data available just in the main dashboard (private information has been blacked out):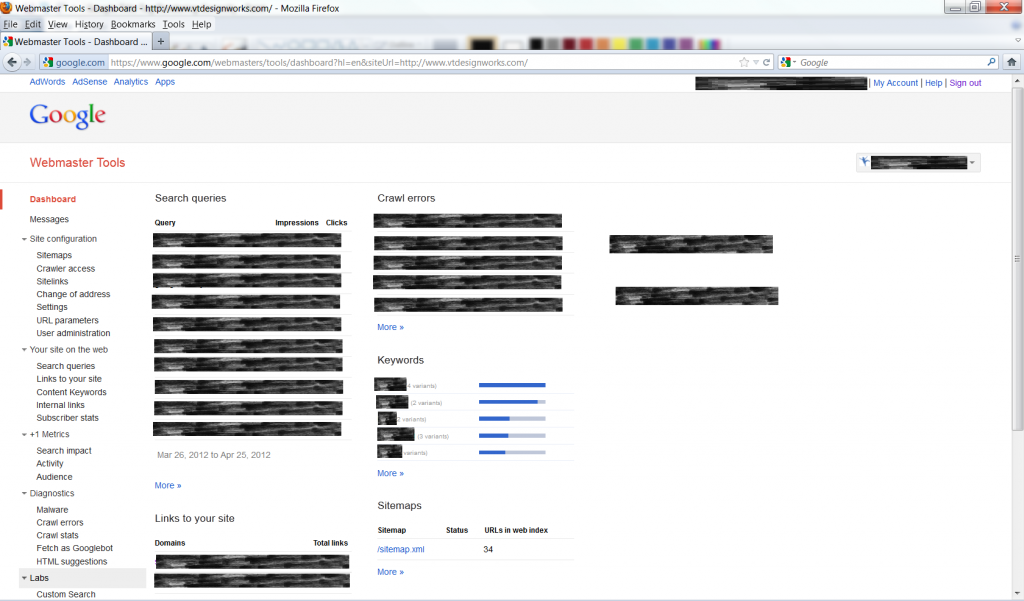 Again, this is screenshot is just the dashboard you see after logging in to your Google Webmaster Tools account and choosing one of your websites, so it doesn't even scratch the surface of what GWT has to offer. All of the menu items on the left take you in to much greater detail like specific crawl errors on your site, inbound links, malware diagnostics and much more. But back to the point - following SEO best practices. Title tags are one of the most important on-site things you can control in an effort to tell Google what a specific page is all about. We'll leave details about
how long your title tags should be
 and other important considerations for another post on another day, but needless to say, Google should be embarrassed about this, especially considering it happened on their webmaster site. We all bow at the alter of Google and try to do exactly what they say (both to boost rankings and avoid punishment) and they're here giving us an amateur hour show on their property that is most key to website owners.