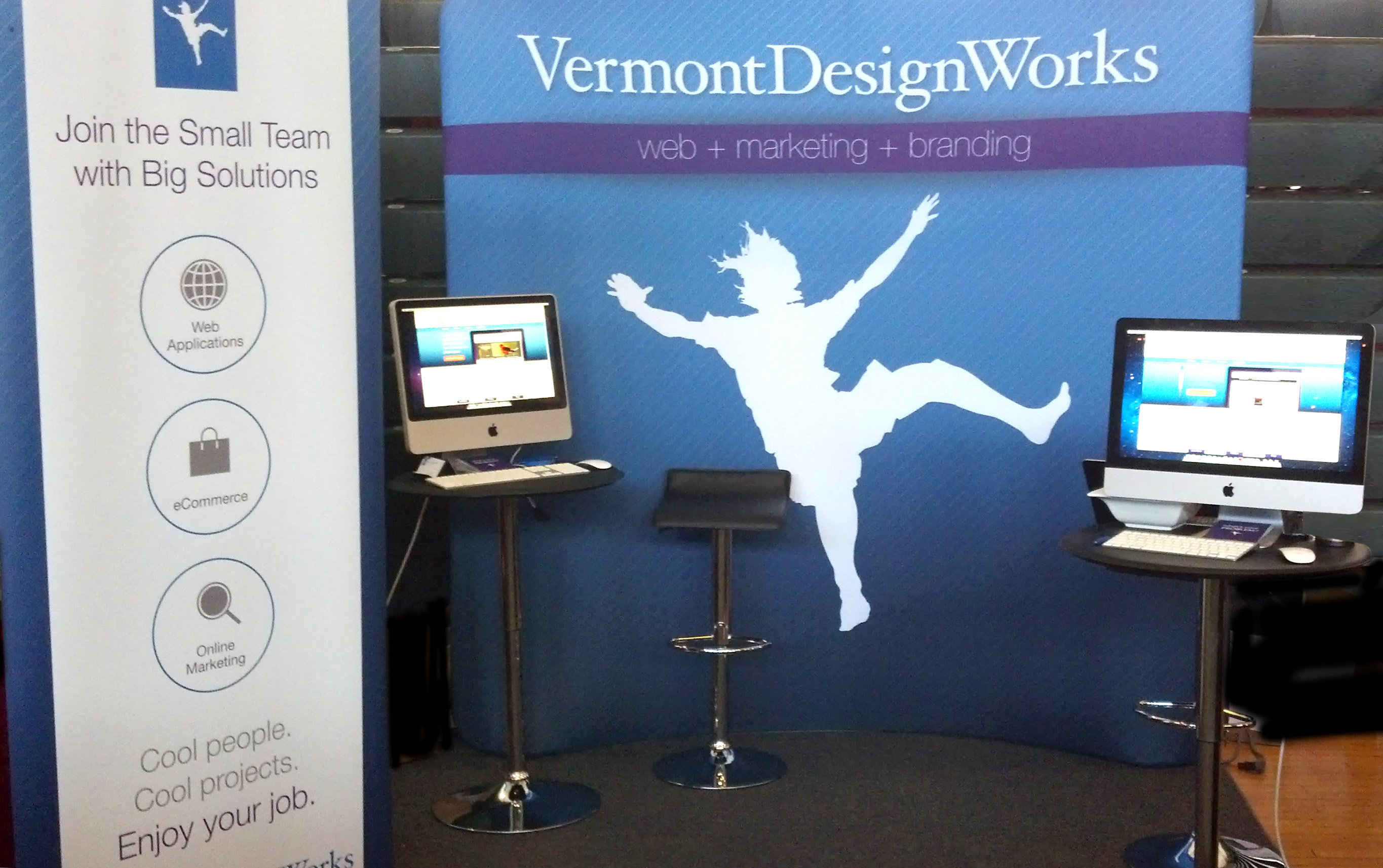 Are you looking for a job in the tech industry? Interested in hearing about the latest endeavors of some local tech gurus? Then you need to come down to this year's
Tech Jam
at Memorial Auditorium:
Friday, October 18, 10 a.m.-5 p.m.

Saturday, October 19, 10 a.m.-3 p.m.

Memorial Auditorium, Burlington

FREE Admission!
The #btv area's top technology companies will be on hand to discuss innovation they're developing and any job openings they're currently looking to fill:
This two-day job fair and tech expo will gather dozens of Vermont's fastest growing and most innovative companies and organizations all under one roof. It's an opportunity to talk with recruiters, participate in panel discussions and other programs and find out about educational opportunities available right here in Vermont.
And this year, that
includes us
! We're currently seeking a PHP programmer to join our dynamic web application development team in Winooski. We're a small firm, but we deal with a lot of big custom projects, including the
Vermont Food System Atlas
,
FlynnTix
Select Your Own Seat and
Sparkle Stories
, who were just featured in
Seven Days this week,
by the way. Whether you're a app developer currently looking for a job or you just want to learn more about what we do at Vermont Design Works, stop by and say hi! Below are a few photo highlights from day 1: