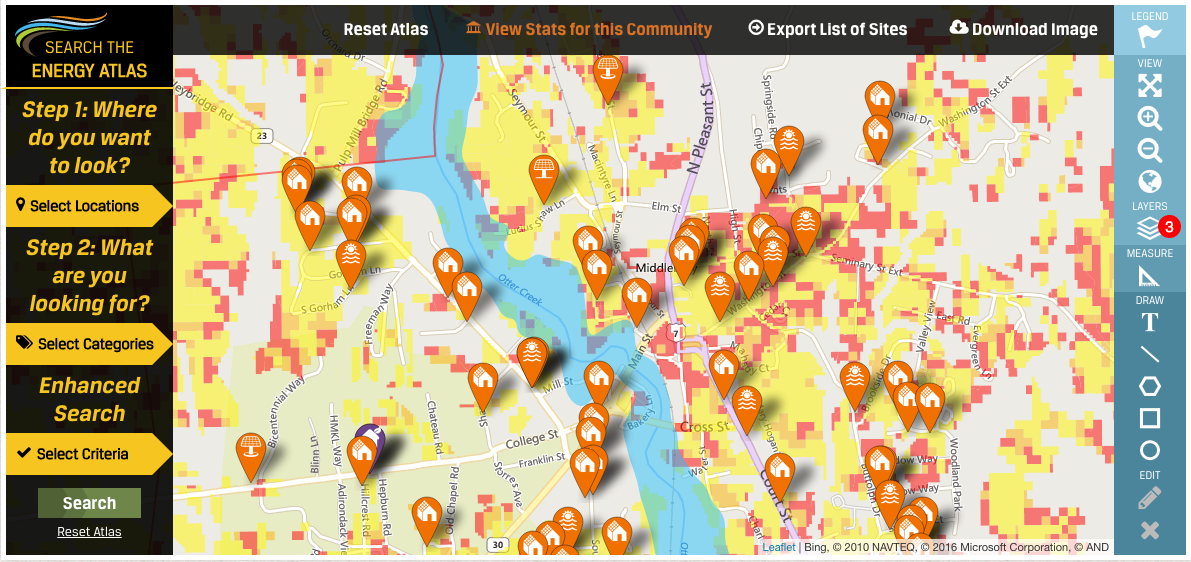 Vermont Design Works has released a new platform, the
Community Energy Dashboard
, for the
Energy Action Network
that will contribute in important and valuable ways to the state of Vermont's goal of reaching 90% renewable energy by 2050. The Community Energy Dashboard helps Vermont communities shape their energy futures at the local level with a powerful suite of interactive tools to set goals, map actions, share stories, and hear from trusted neighbors. The Dashboard tracks this progress across all energy sectors including heat, electricity, and transportation. The site serves as a model for other states to achieve similar energy goals as well. The Energy Action Network's new platform has a vast toolset that makes data visualization understandable for local users and assists with energy planning.
Users can upload information about their individual and business efforts toward energy efficiency.
Mapping tools allow users to see where energy sites are being installed and even annotate the maps to make presentations.
Custom data visualization tools display each community's progress toward their goals and allow users to compare their community progress to others.

The Community Energy Dashboard's release follows Burlington, Vermont's recognition as America's first all-renewable-energy city: "Together these [renewable energy] sources helped secure Burlington the distinction of being the country's first city that draws 100 percent of its power from renewable sources. The net energy costs are cheap enough that the city has not had to raise electric rates for its customers in eight years. And Burlington is not done in its quest for energy conservation. Add in the city's plan for an expansive bike path, a growing network of electric vehicle charging stations and an ambitious plan to pipe the McNeil station's waste heat to warm downtown buildings and City Hall's goal to be a net zero consumer of energy within 10 years starts looking achievable" (read the full article at
Politico Magazine
).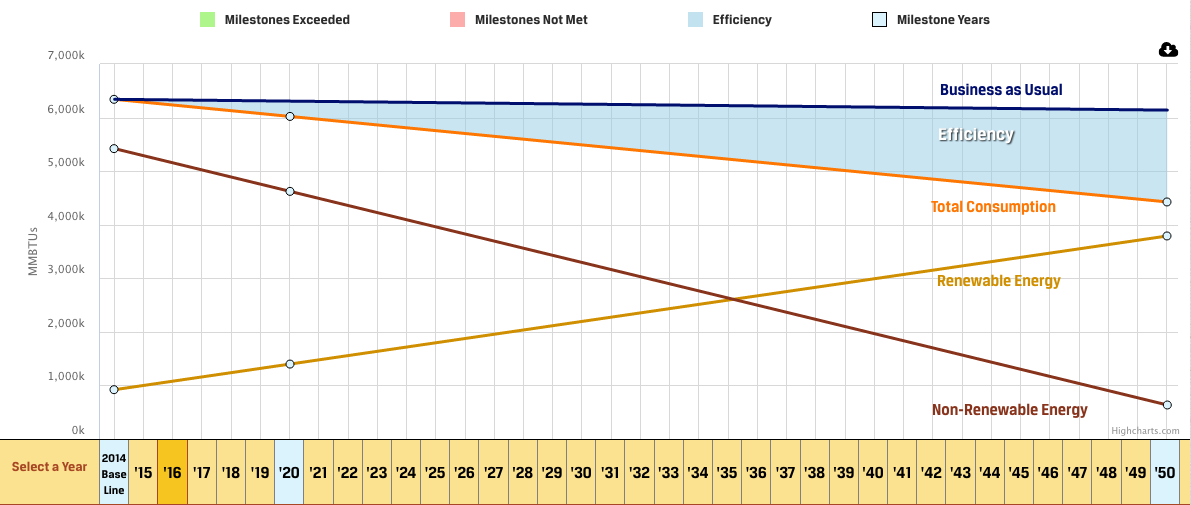 This achievement shows how Vermont is already well on its way to meeting its 2050 goal, and Vermont Design Works is proud to be a part of the work that can assist organizations and the community track progress, visualize data, and create a sustainable energy future. To join in Vermont's energy efforts, visit the Community Energy Dashboard at
www.vtenergydashboard.org
.